Multilingual DTP Services
Multilingual Desktop Publishing
We offer DTP, Quality Control and Format Quality Assurance Services for Latin and Cyrillic Languages. We successfully provide these services to some well-known international translation agencies for more than 3 years.
Outsourcing Services For Translation Agencies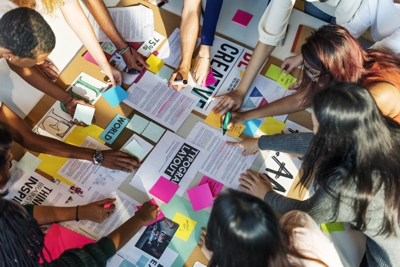 We offer DTP and Post-DTP proofreading services in concert, so your team will focus on your primary tasks providing translation services tailored to your clients needs. Our team will provide you with high quality support, including formatting, quality control and post-DTP proofreading services at a fraction of a wage of full time DTP specialist.
If your team often translates such error-sensitive documents as medical and technical documents, marketing publications and financial reports, but you do not want to create and support DTP and Quality Control departments on your own, we will get this covered for you.
All our DTP projects are handled by seasoned professionals with more than 12 years of experience in printing services.
Software And Platforms Available
MS Word 2003, 2007, 2010 & 2016 (Windows Platform)
Microsoft Office 365 (MS Excel 2016, MS PowerPoint 2016)
Adobe inDesign CS5 (Windows Platform)
Adobe inDesign CS4 (Mac Platform)
Adobe Acrobat XI Pro (Windows Platform)
We are always ready to help!