Insurance Documents Quality Assurance
Summary Of The Project
This is a long-term project. For several years we have checked, edited and finalized Summary Of Benefits (SBC), Schedule of Benefits (SOB) and other documents translated from English to other languages, for example, Spanish. Let's review a particular example.
According with the Affordable Care Act (ACA), the Summary of Benefits and Coverage (SBC) Rule requires all health insurance companies to provide individuals with a summary of their benefits and coverage. This is an easy-to-read document that lets them make comparisons of costs and coverage between health plans. They can compare options based on price, benefits, and other features that may be important to you.
A group health plan and a health insurance issuer offering group or individual insurance coverage must provide an accurate summary of benefits and coverage to plan participants and insureds. The key words here are "must" and "accurate". Accurate means that these documents should be thoroughly checked and finalized. And all that should be done quickly and in a timely manner. Because the failure to deliver these forms within the required time frame may result in a fine of $1,000 per each covered individual. Plus an additional fine of $100 per day per person may be imposed until the forms are issued.
Problem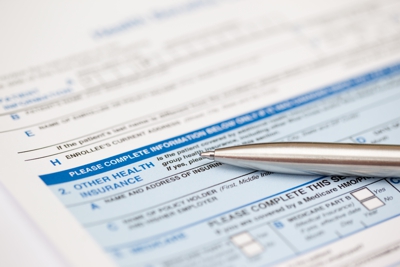 The Summary Of Benefits forms must be provided upon request in different languages if 10% of the population in the area speak those languages. During the translation, mistakes are almost unavoidable. The layout will be distorted for sure. Specifically when you process these forms using such productivity translation tools as SDL Trados and other Translation Memory software.
This is a typical story you possibly heard a million times before: "I work with Trados Studio 2014 and have some troubles in translating PDF documents. Sometimes my clients send me PDF source documents which they received from their clients, so there's no way to get the original Word or Excel document. Studio 2014 converts the PDF into SDLXLIFF/ Word. The target document is a word document. Very often the client wants a PDF target document so I convert the target word document into PDF. The problem is that the formatting of the target PDF differs from the source PDF. How do you deal with such Problems?".
Unfortunately, there are very strict SBC forms formatting rules: form language and formatting must be precisely reproduced, the 12-point font must be used, the issuer has to replicate all symbols, formatting, bolding, and shading where applicable. The final document must not exceed 4 double-sided pages. The form sections must appear in a predetermined order.
Solution
The only way to deal with these issues is to pre-format the source forms before importing them to Trados and then restore original formatting after exporting them from Trados. And that is exactly what we do within the scope of this project.
We are across the ocean both from the client's head office and translation services agency, but our team is seamlessly integrated into the translation workflow process. The process begins when the insurance company sends us health insurance benefits forms at the end of their business day. These documents are final from the insurance specialist point of view but their formatting is far from the best. If you import these files into Trados it would be a total disaster: the documents' layout will be messed up. Moreover, unnecessary formatting (unwanted line and page breaks, double spaces, etc.) will significantly slow down translation process and even will increase the project cost because Trados will not be able to recognize the sentences which have previously been translated.
The end of the business day of the client is an early morning our time. Therefore we are able to get down to pre-formatting in a couple of hours. In the evening we send pre-formatted forms back to the U.S for translation. Translation agency receives these documents early morning their time. They finalize translation by the end of their business day and send the documents back to us. Early morning our time we begin Quality Control procedure. Our QC specialists thoroughly compare translated forms with the source documents and mark all inconsistencies. Then our DTP professionals implement corrections, finalize deliverables and our Project Manager send them back to the client by the end of our business day (early morning U.S. time). The client receives the translated and formatted forms just a day after they provided us the source files!
We are always ready to help!